iOS 5 battery life fix
Recently, Apple updated iOS to version 5. Of course, you know this because everyone on the planet heard about it for one reason or another. I'm one of the many people who updated and one of the first things I noticed was that battery life was a little under par. Needless to say, I'm about to share a fix with you that may return your iPhone 4 to its former longevity. It's probably the Time Zone setting constantly checking which country you're in that's killing your battery. Yup, a stupid little thing like that can be annoying and constantly using Location Services, so turn it off in Settings => Location Services => System Services if it's a purple arrow.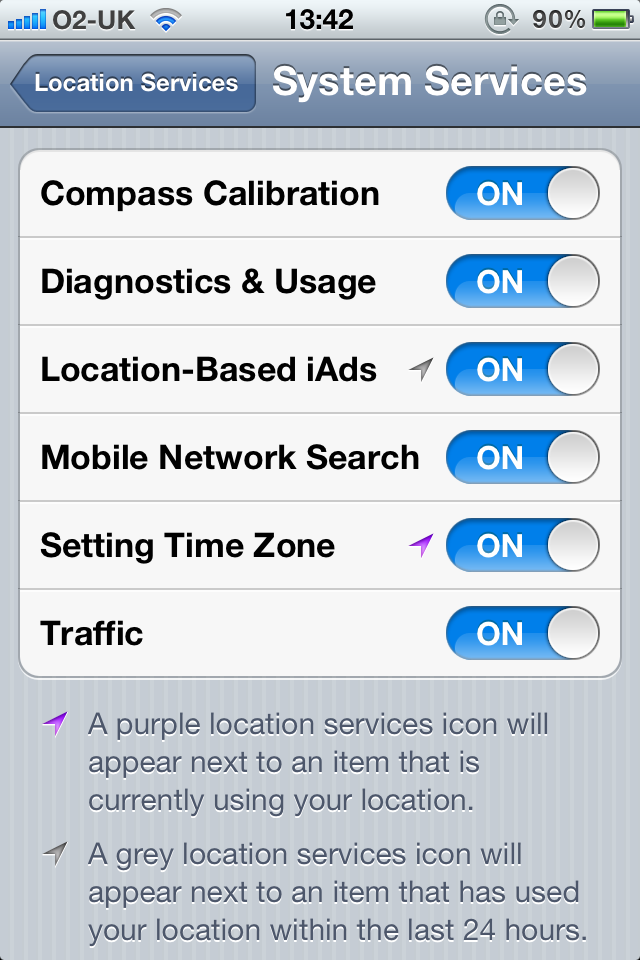 Another usage tip is to put a Passcode Lock on your iPhone that kicks in after an hour, or even four if you're super-confident. This will allow you use Find Friends without constantly needing to enter your password. No, this doesn't help your battery, but it makes your life easier.
Any other iOS 5 tips? Share them below.