Griffin Elan Passport case for the iPad – a review
Having recently got an iPad, it was very obvious very quickly that I'd need a case. I managed with a cheap neoprene NetBook case for a while, but I coveted something a little flashier. Luckily, Griffin send me an Elan Passport case to review, and yeah, it's exactly what I was looking for.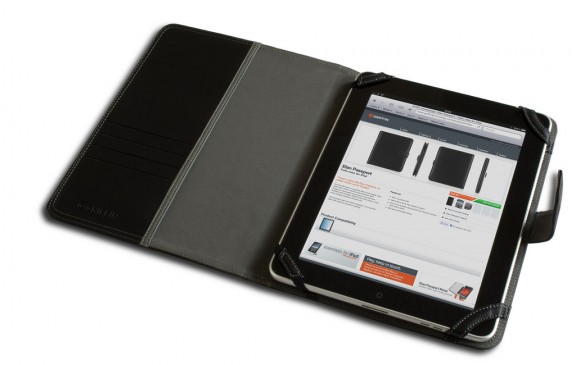 The case is a rigid faux-leather portfolio case that holds the iPad in place with two fixed tabs on the outer edge and two elasticated tabs on the spine. This makes for very quick insertion and removal, something that can be non-trivial in other cases. More details on the functionality and construction are available on the GriffinTech site, so I'll deal with the stuff they don't tell you, like the fact that it's not a dust magnet like the official Apple case.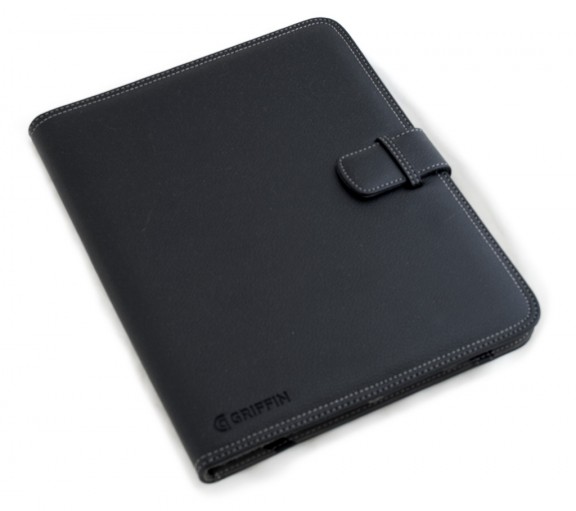 The plus: It feels right. The lack of Apple branding doesn't say "steal me", not that you'd steal a GPS locatable device, and the overall look is of professionalism without ostentation. You can charge the iPad in the case and you don't need to unplug your headphones to close it, making arriving at your train stop in the morning a less stressful ordeal. Oh, and it will protect your iPad.
The minus: Top right-hand corner, the tab that holds the iPad in covers the rotation lock and the off switch. The off switch isn't a problem as you can press the tab, but if you're a frequent user of the rotation lock, you'll find yourself a little frustrated by this niggle. You can't use it as a stand, but you've got a plate stand for that, right?
Conclusion: I don't know the price in the UK yet, but at $49 in the US, it's not a lot for something this swish. I like it and I think you will too.
Comments? Don't hesitate to leave a comment below or on the Flickr pages of the photos. I like comments; they make me happy.